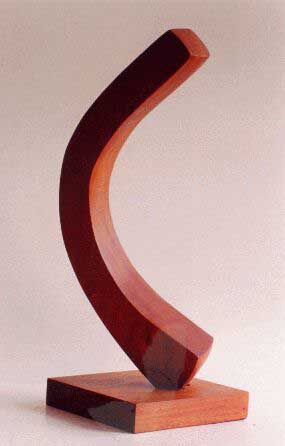 Glyph
mahogany
26" x 10" x 11"


According to the Random House Dictionary, a glyph is a pictograph or hieroglyph. I'm fascinated by the fact that hieroglyphs
are coming back into usage (in the form of "universal" signs).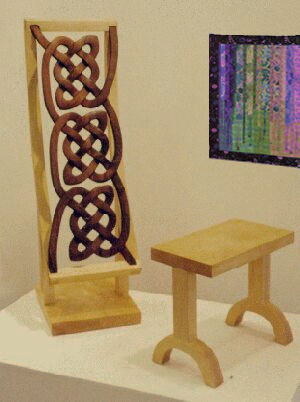 Woman's Work
maple and black walnut
height ~55"



I love fabric art and wish it were discussed
more in art history classes.
This piece represents a loom. The bench in front
of it is the place a woman would have sat while she was weaving.
Fabric piece on wall is by an unknown artist.